This Is A Special Page For The Friends Of Steve Yantis

Because you came through my preferred partner link today is your lucky day Robert and Josh have given me permission to offer you the LFMTE software at more than a 50% discount on the normal price... This comes with my highest recommendation
Based on a tried and tested marketing software Login frequency Marketing, the new LFMTE was designed by a top marketer...And Built By A top TE Industry programmer...Its a recipe for success.

Robert Puddy

First let me introduce you to the two people behind this breakthrough TE script

Lets start with Robert...In case you don't know who he is, he owns Advertisingknowhow one of the premier TE's and he has been an outspoken critic of people not knowing what they are doing starting traffic exchanges with poor knowledge and poor scripting.

Josh Abbott is the owner of trafficmods a site set up specifically to create mods for all those poor scripts currently available...


Josh Abbott
It didn't make sense to Robert and Josh to see folks like you spend good money on a script not fit for purpose, and then have to spend a whole lot more on modifications to make them work.
So Josh and Robert teamed up to make a script worthy of any 21st century traffic exchange, based on the premium membership marketing script LFM and containing all the mod's Josh has been creating to fix those poor ones... The result is LFMTE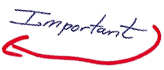 So they fixed the poor script problem now lets fix the poor knowledge problem, as an LFMTE owner they are going to give you access to monthly conference room training, AND every time Josh and Robert find a new method of making a TE better they are going to add it to the script... Yes no more mods to keep up the big boys
they are the big boys and as they add new stuff to thier's and my TE's your going to get them as updates. How cool is that.
A 21st century script plus ongoing owner training, and future updates*... Bearing in mind Robert and Josh are two of those people who lead the trends in TE's that means your going to get updates before 99% of those other owners out there, your going to be on the leading edge, not chasing your tail trying to keep up with the TE innovators.
Its a match made in heaven.
| | |
| --- | --- |
| | Dynamic Surf Ratios... So you can reward your surfers and keep activity sky high |
| | Hits Connect site checker already installed so you can automate the checking and keep your exchange virus free... A huge time saver |
| | Surfing Bonus Mod...In addition to dynamic surfing you can add in special surf bonus pages to help with activity and to increase your sales conversions |
| | Integrated competition feature...So you can do competitions with other LFMTE owners effortlessly |
| | Forum integration... Have your own forum... set up and create a community from your surfers and encourage your members to surf and promote your exchange |
| | Downline builder...Pre populated with programs that have tried and tested high conversions to give you affiliate options right from the start (you can change or add to these at any time) |
| | Affiliate toolbox... Step by step instructions for your members on how to promote your site, add as many banners pre written emails splash pages as you want... This can double your growth by giving members quality promotion tools to use |
| | Custom built owners dashboard... Giving you state of the art statistics so you can better mange your delivery and profitability... |
| | Custom updateable anti cheat settings... So you can keep your exchange clean from those that have learnt to cheat the other poor scripts currently being used |
| | Comprehensive one time offer and login offer system that will triple sales and give you an unfair advantage over sites with a less impressive script |
| | 3rd Party autoresponder integration... All members will be added to both your site database and to an autoresponder service of your choice. Allowing you to keep your own URL off the blacklists |
| | State of the art IPN system with multiple payment processors... Create payment buttons within the script immediately... Sell other products besides credits and upgrades from within the LFM secure delivery area |
| | Monthly Training conferences... So you can keep on the bleeding edge of TE management. Every new strategy we devise to run our own TE empire will be discussed and given to LFMTE owners in these conferences |
| | Completely populated to start taking cash from the minute its installed... The install comes with all the login offers and OTO's already added. based on what we know works. Everything is included even down to the sales copy *(Graphics not included) |

Listen, you owe it to yourself to get the best out of your Traffic Exchange program. You deserve the chance to overwhelmingly stack the odds in YOUR favour.

That's why I'm asking you to do the following right now:

1. Save yourself from losing money and time, using 10 year old technology and software. Take the next step in your success mindset and take action...add LFMTE to your existing or new Traffic Exchange right now! (we will even make the changeover for you if you have an existing exchange)


Thanks again! I have to say that I'm impressed with the attention to customer service. Since I do a lot of it myself I know what it takes to stay on top of things.

It's VERY much appreciated.
Keith




2. Take advantage of the incredible ROI (Return On Investment) that LFMTE PLUS monthly training will generate for you. How much more can you earn if you knew exactly which login offers and upgrades will work for you, when they need changing and why. The potential is mind-boggling.

3. Start skimming the cream of the TE crop by signing up for LFMTE right now!


You will be convinced, like I am, that owning The LFMTE script to run your Traffic exchange is the smartest Internet Marketing business decisions you will ever make.

OH you want to know the price?
The full Multi Licence version of LFMTE is $497... But because you came through my preferred partner link today is your lucky day Robert and Josh have given me permission to offer you the LFMTE software for just $147 one time payment *single site licence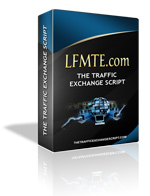 Yes, Steve Yantis! I want to take advantage of this insane offer and get my hands on the LFMTE Super Script Today.

YES! I'm ready to Start my traffic exchange with a 21st century fully updateable super script


YES! I'm ready to Humiliate other TE owners with my effortless success - even if they're better Internet Marketers


Yes I want all the super bonuses So I can further increase my sales and signups

YES! Drive Traffic to my Exchange Add me to the LFMTE traffic generation system
On that basis, the only move I see is to click the button below and Become a 21st century TE owner
Yours Truly,
Steve Yantis
PS: This isn't a decision you should think about. Where else in life do you get a proposition like that? The only way to lose is to not take part in this TE revolution. By joining in the revolution, you set course for a new, easier life.
PPS: Don't wait. Each day you delay is delaying you from achieving your dreams. If you think a day or two isn't a big deal, tell me that again when your alarm goes off so you can go to your job. It does matter! Join the winning team NOW.
* Future updates include updates to main software and does not include plugins we devolop as stand alone installs